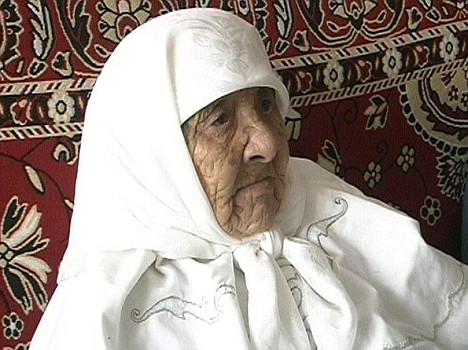 Officials in Kazakhstan say they [have a found](http://www.dailymail.co.uk/news/worldnews/article-1164503/Is-woman-really-old-LIGHT-BULB-Oldest-person-world-set-celebrate-130th-birthday.html) a woman who will this week celebrate her 130th birthday, making her 16 years older than the oldest known human currently living.
Sakhan Dosova — a mother of ten — says she has never visited a doctor nor eaten sweets. She is addicted to cottage cheese and puts her longevity down to her sense of humour.
Her date of birth is said to be 27 March 1879, and it is clearly shown on her documents including her Soviet era passport and independent Kazakhstan identity card.