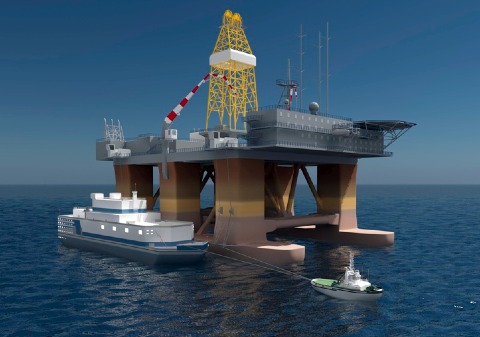 World's first floating nuclear power plant [will go into operation](http://greeninc.blogs.nytimes.com/2009/07/09/russians-plan-floating-nuclear-plants/) on Russia's eastern coast by the end of 2012.
A Russian manufacture O.P.K. is building the plant in the shape of a ship 144 meters (472 feet) in length and 30 meters (98 feet) wide to accommodate two 35-megawatt reactors. Construction of the plant, called KLT-40C, began in February this year.
The advantages of floating nuclear plants include maneuverability of the machines so that they can be serviced, as well as the ability to be towed near remote settlements or sites of energy-intensive industries — like water desalination — where need is greatest for electricity.