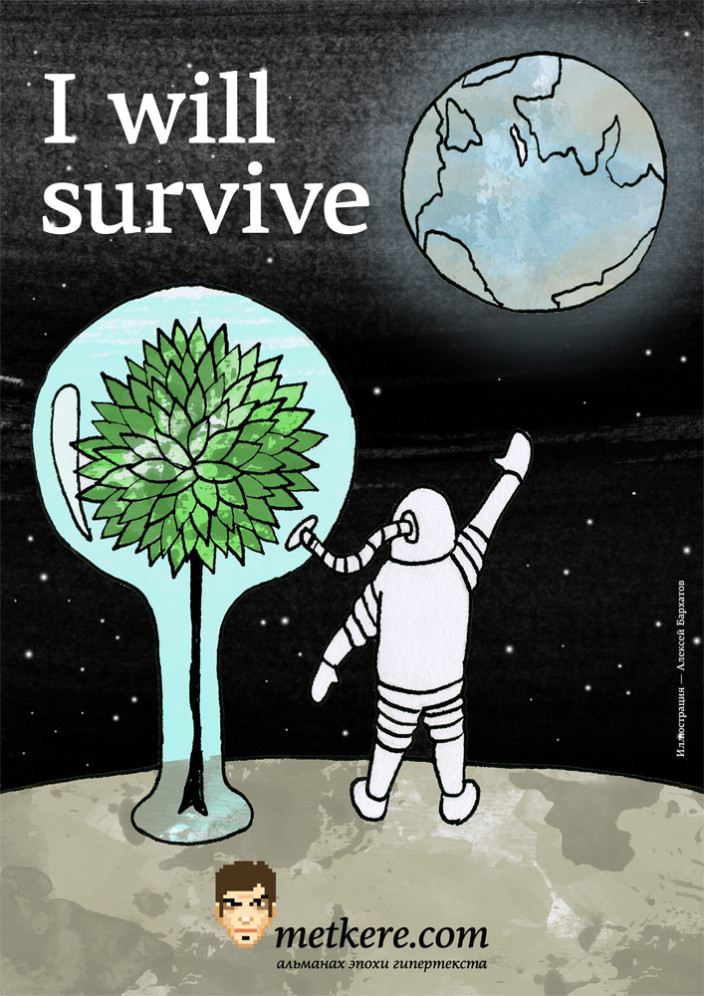 To commemorate the anniversary of Yuri Gagarin's flight, we created a thematic poster. It called I will survive and demonstrates the fragility of humankind in the Universe.
Alexei Barkhatov made this beautiful illustration and Alexander Alexeyenko designed the poster.
The poster published under CC BY-NC-ND license, so feel free to download and distribute it.
Download the poster in one of the following formats: A4 (19 mb) or A3 (36 mb).
Send us photos of the poster in real life!