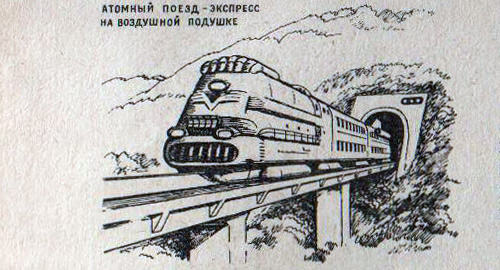 This illustration of the atomic hover express appears in the Soviet I want to know everything! almanac published in 1969.
Below is a picture of the oceanic turbo-jet hovership from the same book: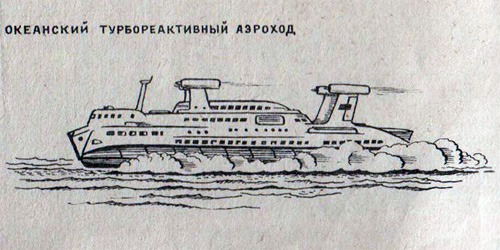 And my favorite one — underground boat (!) Mechanical mole: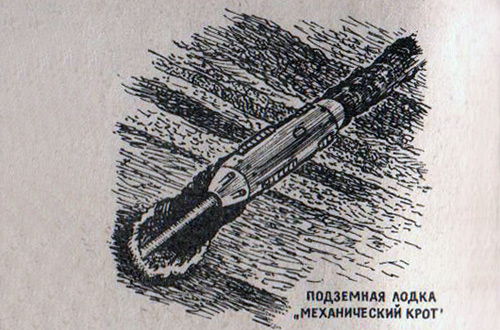 See the russian version of this post.