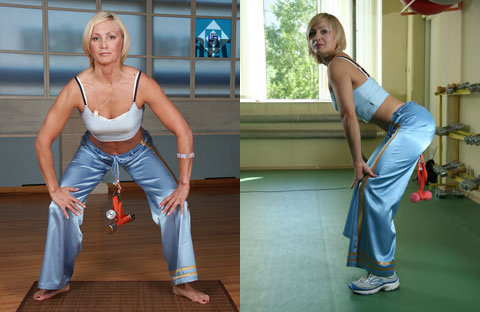 Tatiana Kozhevnikova with her balls. Photos: intimfitness.com.
A Russian woman has set a new world record, lifting a 14-kg glass ball with her vagina muscles. Tatiana Kozhevnikova of Novosibirsk, aged 42, has been exercising her intimate muscles for fifteen years.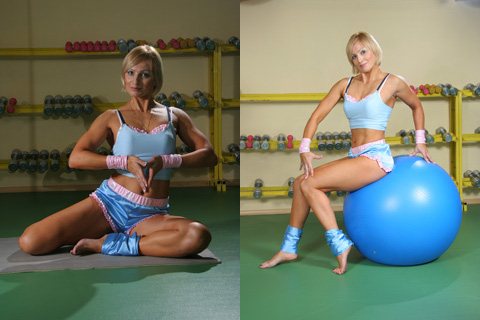 "After I had a child, my intimate muscles got unbelievably weak. I read books on Dao and learned that ancient women used to deal with this problem using wooden balls", she said. "I looked around, saw a Murano glass ball and inserted it in my vagina. It took me ages to get it out!"
See also: Miss Wet T-Shirt contest in Kiev, woman from Novosibirsk region has decided to name her newborn son after Michael Jackson.