architecture, eco, futurism
Eco-City Inside a Giant Siberian Crater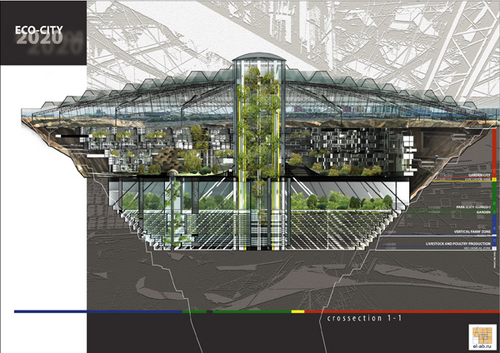 Photo source: [AB Elise](http://www.el-ab.ru/comp/comp1.php?lang=en) via [Evolo.us](http://www.evolo.us/architecture/eco-city-inside-a-one-kilometer-crater-in-siberia/).

AB Elise, the Russian architectural firm, has developed the project called Eco-city 2020, aimed at rehabilitation of the industrial zone in the town of Mirny, Yakutia. Eco-city will be built in the man-made crater with a diameter of about a kilometer and a depth of 550 meters.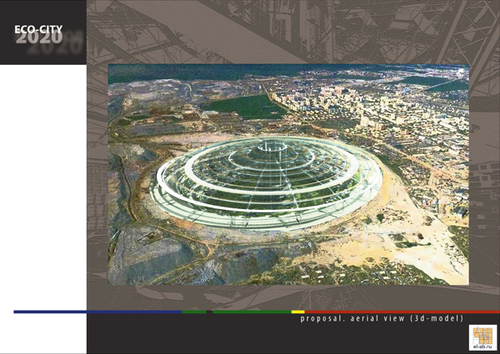 Apparently, this man-made crater is, in fact, [Mir Mine](http://en.wikipedia.org/wiki/Mirny_Mine) — the second largest excavated hole in the world. The quarry will be covered by a glass dome. The total area of eco-city will be 2 million square meters, it will accommodate a 100 000 people.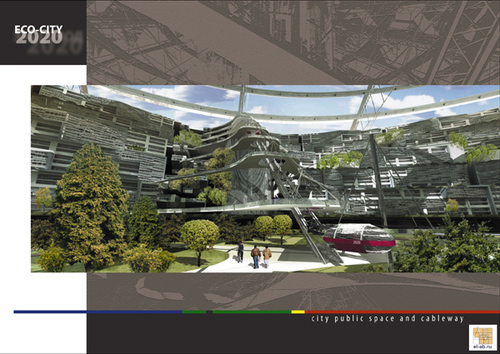 The architects suggest that their «garden city» will become the landmark of the Eastern Siberia. However, according to [SakhaNews](http://www.1sn.ru/43614.html), no one heared about the project in Yakutia yet.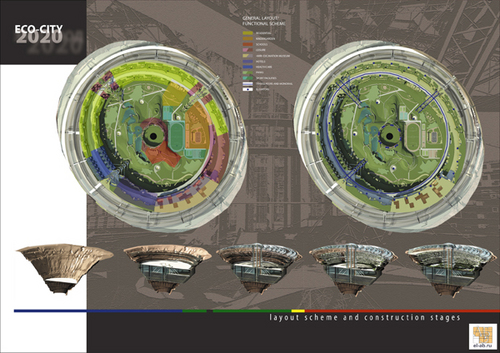 Previously at metkere.com: [Floating Nuclear Plants in Russia](http://metkere.com/en/2009/07/nuclear-plants.html), [Soviet Era Futurism](http://metkere.com/en/2008/06/soviet-era-futurism.html).